Patient Registration
Patient registration is done via your MyOrthoCarolina (MyChart) account. Please log in below and then complete these two surgery questionnaires:

Pre-Surgery Questionnaire
Surgical History Questionnaire
It is very important for you to complete your pre-surgery and surgical history questionnaires PRIOR to your surgery appointment. You can do this from the MyChart App (Apple or Google) on your phone, or your desktop computer. These questionnaires are different from any medical history information you might have provided to the orthopedic clinic. These are specific to surgery. Your case may be delayed if you do not fill out your surgery questionnaires in advance.
When you login –you will see this screen and notice that you have questionnaires available to fill out. Click 'View Questionnaires'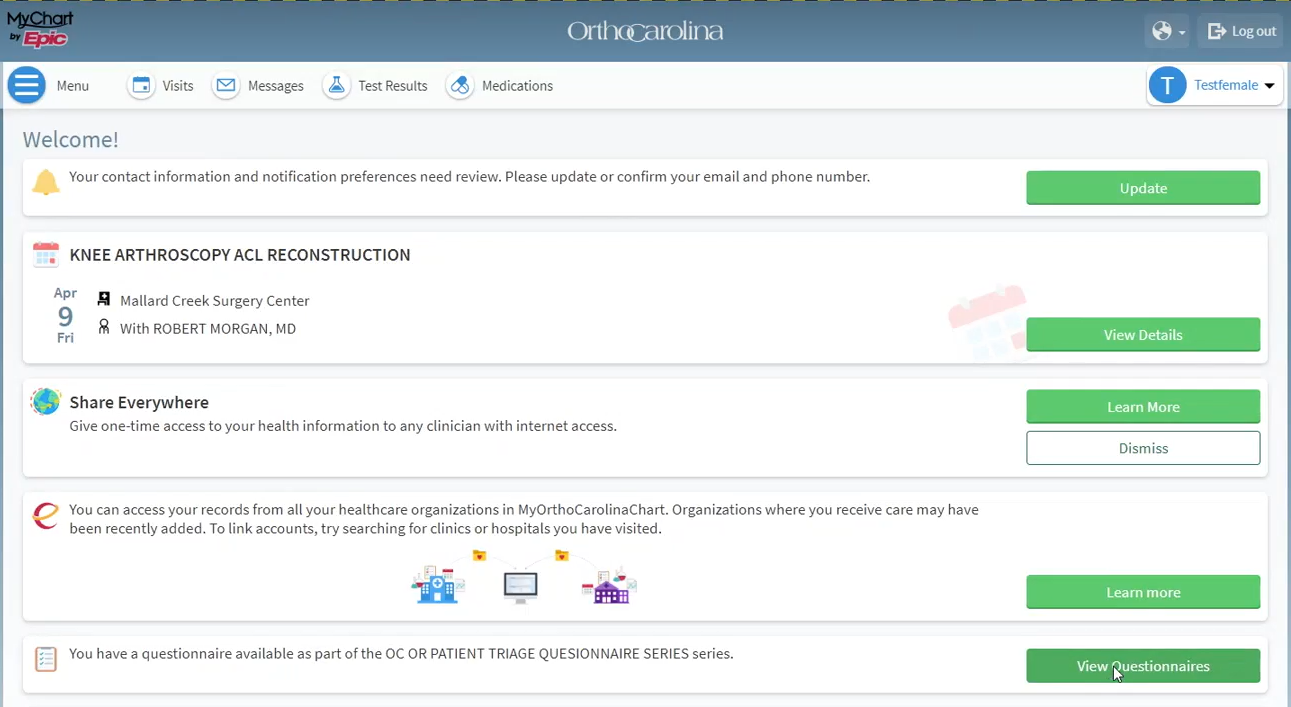 From there you will click on your assigned Questionnaires –the first one is Pre-Surgery Questionnaire. Click to start or complete (if you left off from a previous session).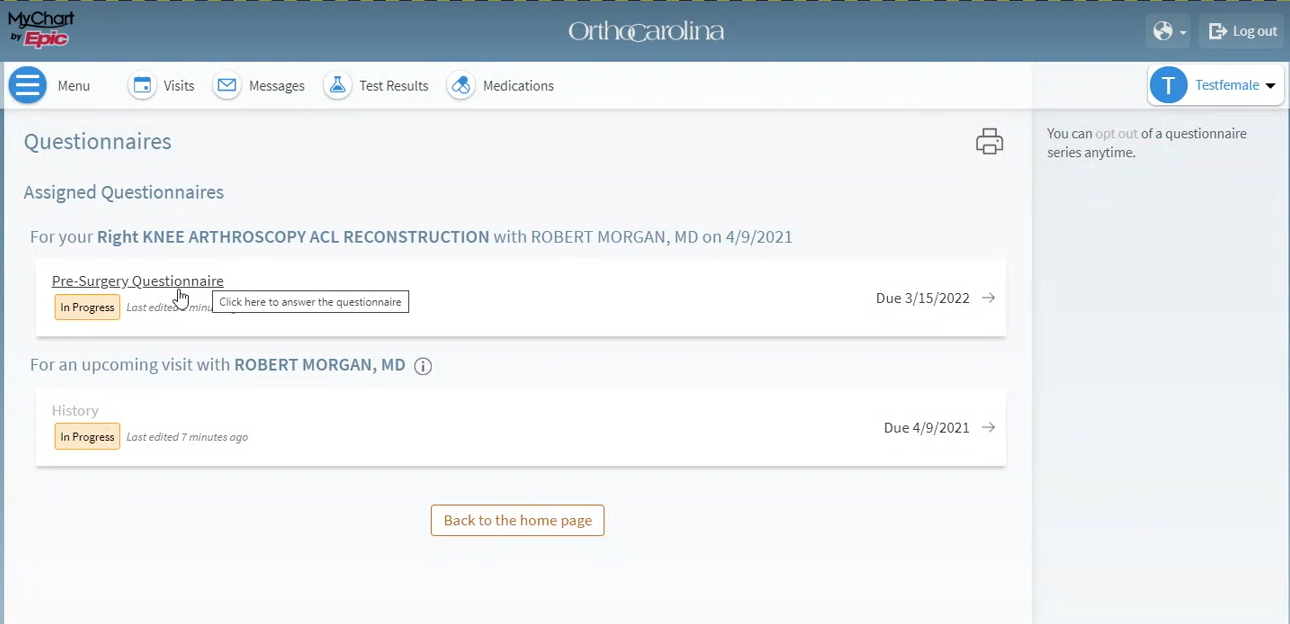 You will simply follow the instructions and be sure to fill out everything completely prior to your appointment day.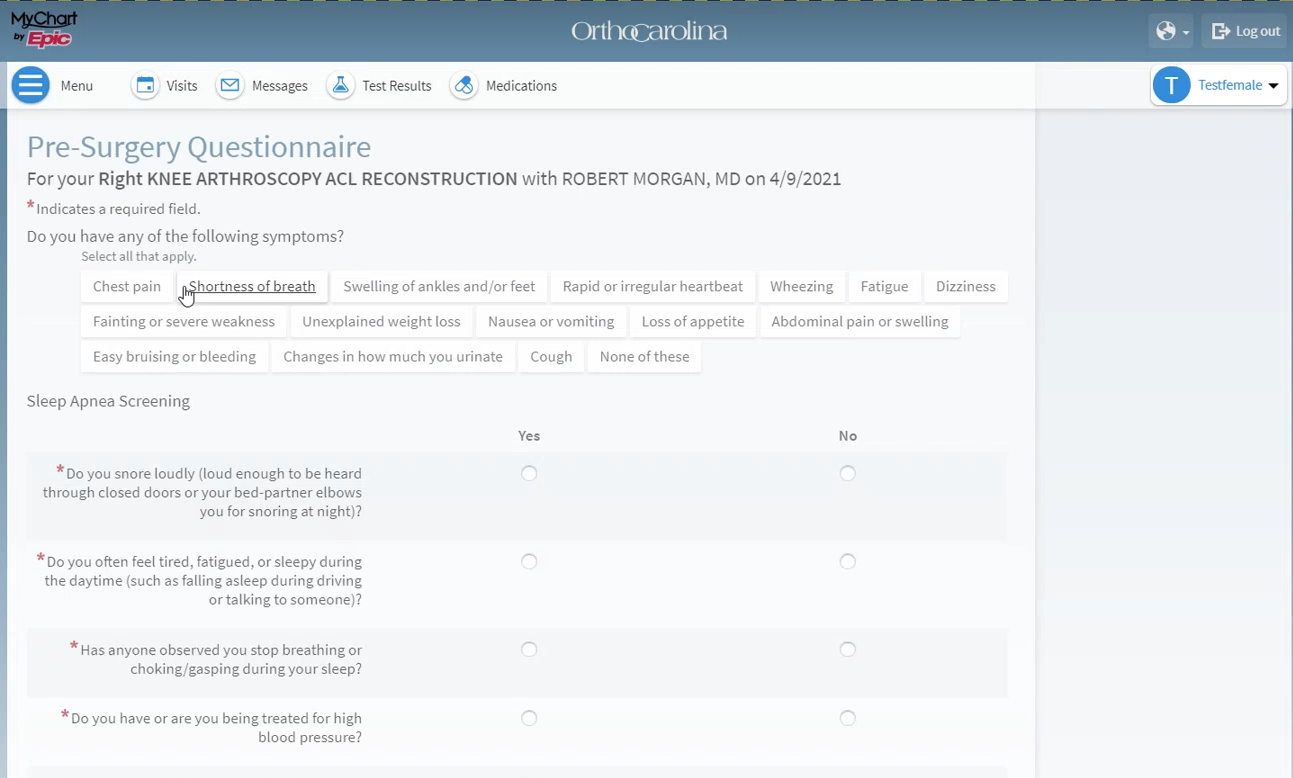 Please click here for technical FAQ's regarding MyChart.